Need Some Validation? Girl, We Got You Covered!
Posted on 06 August 2016

Here's the Scoop:
If you spend $150 or more in shop, we'll give you $10 to put toward your parking / transportation no matter how you got here! Especially if your a fan of using Lyft™ through the city, this app is a must have! Validated is spreading and is available at a vareity of locations throughout the PNW and more!
What is Validated? 
Validated is an app that lets shops, restaurants, and other brick-and-mortar businesses reimburse parking and transportation costs for their customers. 
Why did we team up?
Because we appreciate our customers and understand how difficult parking and transportation can be in the city. We want to reward our customers for their loyalty by giving them something of real value.
* More of an Uber fan? You're in Luck! Validated is currently finalizing integration and will be able to process your credits to Uber™, PayByPhone™, and ReachNow™ here in the immediate future. *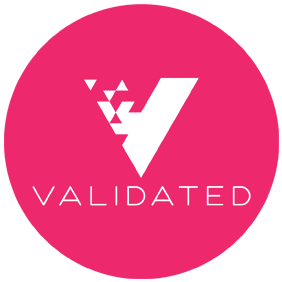 Steps to feelin' that sweet Validation:
Download Validated App - it's FREE  and available on IOS and Android. Search "Validated" in your app/play store.
After it downloads, open the app and find Mabel & Zora at the top of the list (location and wifi services must be turned on).
If you've spent $150 or more, tap on 'Mabel & Zora' to open their offer and they will present you with a QR code.
Easily scan the code by sliding right where indicated and you'll instantly recieve $10 in transportation credits.
To claim your credits, tap REDEEM and push them to your preferred mode of transportation. 
Fun fact: You can stack credits from ALL your merchants and restaurants on the platform and redeem them whenever you want, however you want. (They expire after 1 year.)
Customers/users do not need to input any info until they want to redeem validation credits, at which point they'll simply need a valid email address.
Worry less since validated records the UDID of each smartphone, which allows them to detect fraudulent activity.
Promotional cards you may recieve at checkout are single use tokens. They can be scanned only once, so keep them safe and ensure they are not scanned prior to your event. 
Be a Trendsetter in the Validated movement:
Available for IOS or Android, the free Validated App is live with a growing list of merchants in Seattle, Portland, and Los Angeles!